Hi everyone!
Part of Beta 4 is an updated list view of BizMan. The purpose of the rework is to make important information available right from the overview, instead of requiring the player to click through various tabs.
This is our current suggestion: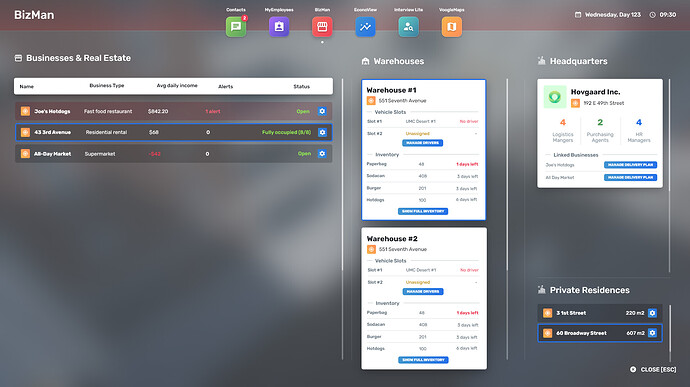 A few thing to notice:
Clicking the yellow target-icon sets a custom navigation target for the address.
Clicking the blue icon is the same as clicking the full row.
Anything with a blue border visualize mouse over/hover effect.
What do you guys think? Did we miss anything important?

Thank you!