In the logistics screen you can set up delivery schedules to businesses even if the warehouse has no actual stock at the time.
This way you can make an import order to the warehouse for day 69 00:00 and have it sent to the store on the same day.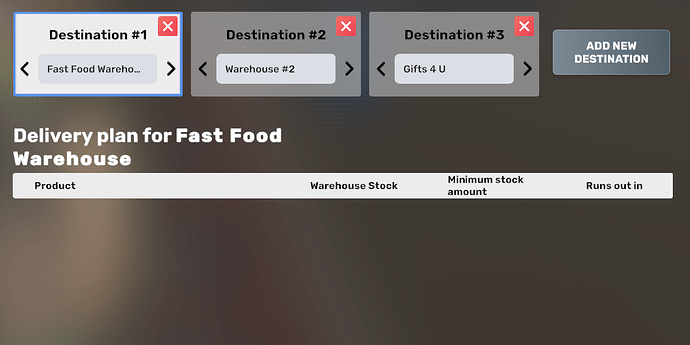 You cannot do the same for shipping items to a different warehouse.
In this case you need to make the import order for the warehouse on day 69 00:00 and only once it has been received can you setup the delivery order and schedule it for day 70 00:00.
Can we make it possible to pre-plan Warehouse-2-Warehouse?