Warehouse inventory totals:
Would be nice to see how much boxes you have left on the shelves. Total amount of available spaces could be used to optimize your deliveries also. Maybe also an inventory value, just to flex with haha.
Oh and be able to sort on the inventory table:

Below my professional edits.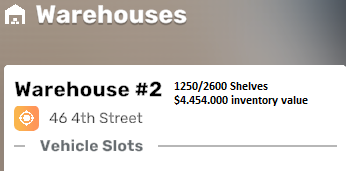 PS: Yes it's shelfes not shelves.
And please add your own warehouse delivery routes to the deliveries tab in the specific store.