Here I am working on setting up my new Restaurant Kitchen, but the Handtruck parks itself in that corner every time I re-enter the store.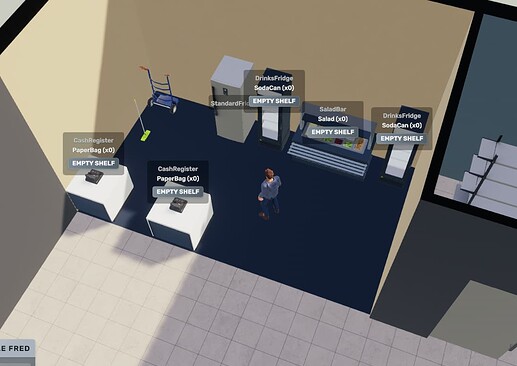 I'd love to be able to "Designate" a Handtruck parking area in each place.
I think a cool fix would be a transparent hand truck icon you could paint on the floor like the floor, but obviously on top of the existing texture, to tell the hand truck where to spawn.
I've gone ahead and created 2 PNG's you are welcome to use if you want, I just created those in photoshop.