Hello,
when i start the game, i follow the tutorial. first i opened gift shop, then opened jewelery store. next i build a hq and hire a purchasing agent.
after building hq or hiring purchasing agent my first shop (gift shop) started to lose money. when i check via bizman there is no stock in my shop. but i go to the shop everything is fine, all the shelves are full, also storage shelves has items but when customers come in shop they said "why the shelves are empty" and leave.
also giftshop bizman said: best selling product: hot dog?!
have a lovely day; )
shop shelves status:
(unable to load shelves screen shot it stuck processing.)
bizman inventory status: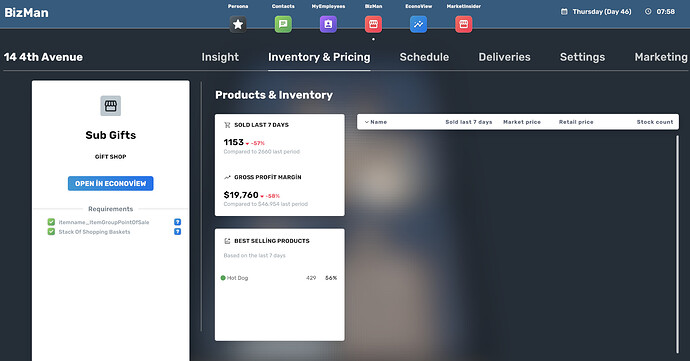 save file:
New Sets Save Game 2.hsg (302.3 KB)